The Method Section: Scientific Communication
00:00 – Introduction
00:50 – Why scientific communication is boring
02:01 – Why good communication is important
03:30 – The modern approach of the public
06:10 – Effective steps to better your communication
07:05 – Don't just share facts, share your story
09:55 – Avoid jargon
10:45 – Don't be boring, be passionate
12:10 – Social media
13:42 – better communication = better funding
15:20 – Take-aways
18:48 – Ending and outro
You can listen to The Method Section by using the player above, searching for "The Conduct Science Podcast" on any place you listen to your podcasts, using any of the links below or you can download it HERE!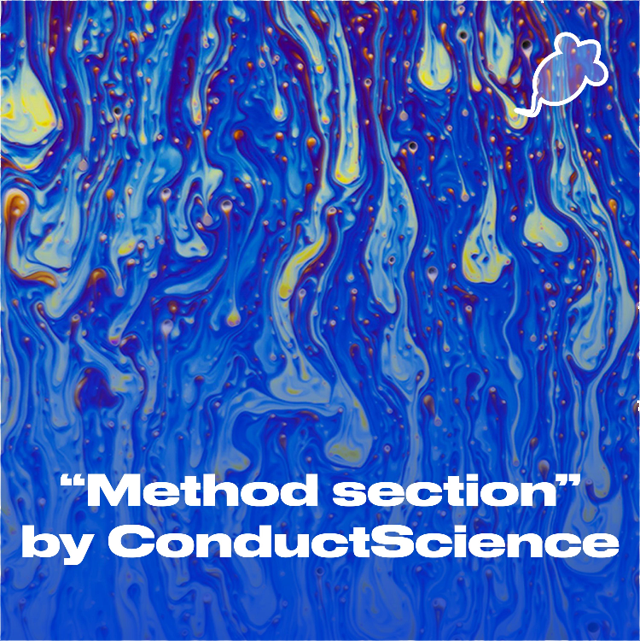 This week on The Method Section, Tom tackles the task of Scientific Communication. In an age where science is so fascinating and mind-blowing why is it communicated in such a boring way? Find out why this is an important step to take and how you can improve your science communication.
Music by: Joakim Karud – https://soundcloud.com/joakimkarud.
Thanks for Listening!
Feel free to share your thoughts on our Twitter here:  @Conduct_Science
Use #ConductScience on twitter to:
Suggest a guest
Suggest a topic
Ask a question we can answer on the show
Or to just get in touch!
Learn about our products: